Solving Dentists' Problems
Reimbursement Increases
Insurance Negotiation
Team Satisfaction
Patient Retention
Revenue Growth
Credentialing
Monitoring
Education
Support
Savings
Empowering Dental Offices To Solve Their Biggest Problems
Dental Offices across the country are struggling to absorb the skyrocketing operational costs while continuing to accept the low reimbursements from dental insurance companies.
The pressure to remain profitable leads many doctors to pack their schedules full of patients without realizing the increase in revenue.
Unpredictable fee schedules, overly complex billing, and poor disclosure about plan reimbursements create additional frustrations and time constraints for doctors and their office managers.
Outside of the Doctor's control, the constant creation and deletion of network leasing inserts confusion and tension between providers and patients.
Here's What S101 Can Do For Your Dental Practice
Save money, keep patients, make more!
We recognize that your patient base is the lifeblood of your practice. We also acknowledge that factors like write-offs, 'bundling', non-covered services, and denials may be overshadowing the benefits derived from your patient base. Leveraging insights from the analysis of over 20,000 individual group IDs across 10,000+ businesses nationwide, we offer recommendations rooted in real-world data to rectify and restore the delicate balance in your practice. Save money effectively and secure the loyalty of your patients with our strategic insights and actionable solutions.  
Education and Team Satisfaction.
Discover the full potential of your practice with S101's cutting-edge techniques and communication strategies. Seamlessly navigate transitions and address patient concerns with confidence. As a dynamic, project-based firm, we prioritize transparency, unwavering support, and a client-centric approach. Unlike others, we're not here to upsell additional services or revolutionize your practice. Instead, we pinpoint and rectify the root cause, ensuring a sustainable solution.
Integrity. Alignment. Zero Conflict-of-Interest.
Experience a commitment to your success like never before. Our dedication to transparency is embedded in our unwavering independence. S101 stands proudly as a privately held company, upholding its fiduciary responsibility to clients with unparalleled dedication. So deeply do we believe in this principle that we expressly document it in writing for every single project. Trust in a partnership where integrity, alignment, and a zero-conflict-of-interest stance are not just values – they're the foundation of every case we undertake. 
01. Intake
We've developed custom analytics software to create accurate models of your current situation. We'll help you collect the relevant info we need from your practice, which our system will evaluate against more than 40 million market data points. Then we'll create a step-by-step strategic plan for you based on our findings.
02. Consultation
Before you make the final decision to work with us, we'll meet to present our full report and custom strategy. We use objective data to forecast revenue and savings by following our recommendations. Once we agree that Solutions101 is a good fit for your practice, we can sign a service agreement and get to work saving you money.
03. Implementation
We put your plan into action, guiding any necessary changes that will allow you to optimize your revenue growth and savings without negatively impacting your patient base or practice. We'll monitor progress closely, ensuring the process moves efficiently and objectives are fulfilled.
04. Revenue and Retention
We'll work directly with your staff to provide education, tools, and resources to help make sure your patients understand what's changing and know that you're on their side. 
Our clients typically see a total patient attrition rate of only 2-5% by the time we finish their case, ensuring a sustainable solution for your practice.
Why Solutions101?
At Solutions101, we share the same goals as our clients: financial security, control over our income, freedom to decide how we spend our time, and the power to make the best decisions for our clients without interference.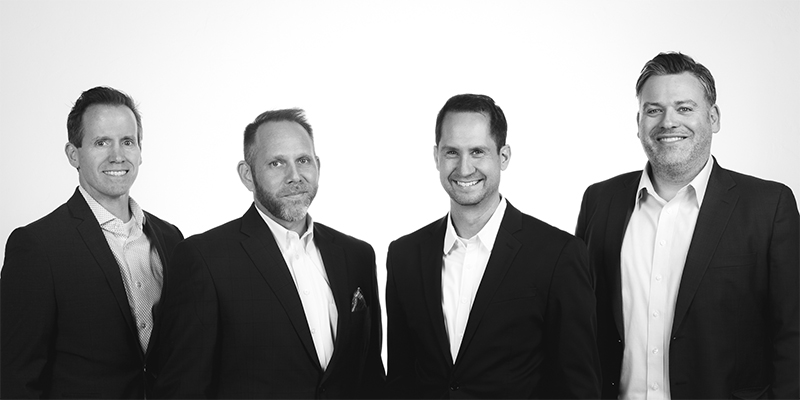 We're called Solutions101 because we solve the fundamental problems that many Dental Practice Owners face in their businesses: clear & defined dental benefit knowledge, revenue, and patient retention.  
That's where we come in.  
We empower Dental Practice Owners to be more confident Business Owners by giving them the knowledge and tools they need to continue their own success. 
Read our collection of in-depth client case reviews to learn more about our process and the impact we've had on dental practices like yours.
Schedule An Initial Consult
You should feel confident that your decision to work with Solutions101 is based on objective data, an accurate forecast of ROI, and the high standards we hold ourselves to. That's why before we ever agree to take on a new case, or your money, we offer a full data analysis and create a comprehensive strategy and sequential plan of action for your practice.
Get In Touch
Considering Dental Insurance Negotiation to take charge of your revenue, Solutions101 is here to help.
Featured Resources
Still not convinced? Here's some more info to help you make your decision.
All of our clients share the same primary concern about working with us to reposition their insurance contracts and network statuses: what about losing patients? Won't they go somewhere else if we leave the networks their plans access? How are we going to increase our income without increasing our patients' expenses?
read more
Ready to start increasing your revenue?