Solutions 101
Solving PPO Reimbursement Problems
Increase your dental practice's revenue, maximize patient retention, and get more time to focus on providing the highest quality care possible.
Helping Dental Offices Solve Their Biggest Problems
Dental Offices across the country are struggling to stay afloat with skyrocketing operating costs and low reimbursements from dental insurance companies.
The pressure to remain profitable leads many doctors to pack their schedules full of patients, leaving less time to focus on providing high-quality care.
Unpredictable fee schedules, overly complex billing, and poor communication from dental insurance companies all create additional frustrations and eat up more time for doctors and their office managers.
Some doctors recognize the real problem lies within one-sided insurance contracts but feel trapped by the fear of losing their patients.
Here's What S101 Can Do For Your Dental Practice
Increase Revenue and Reduce Workload
We work with you hands-on to dramatically increase your revenue and significantly reduce your daily workload. Our approach uses data analytics and industry expertise to re-engineer insurance contracts, making your office more profitable. Solutions 101 can help you gain more time to provide the highest quality care to each patient, all while making more money than before.
Take Back Control of Your Business
We give Dental Practice Owners new knowledge and tools that empower them to make more informed business decisions. Take back control of your income by understanding the inner workings of the dental insurance industry, and get more time to focus on what you love about working in dentistry: giving patients new smiles.
Protect Your Existing Patients
We believe doctors can provide better care to their patients when they feel secure in their businesses' finances. Our strategy gives you the power to change or leave one-sided contracts without worrying about patient attrition. Higher and more predictable revenue gives you more freedom to make recommendations and plan treatments without the interference of your patients' dental insurance.
01. Intake
We've developed custom analytics software to create accurate models of your current contract situation. We'll help you collect the relevant info we need from your practice, which our system will evaluate against more than 40 million market data points. Then we'll create a step-by-step strategic plan for you based on our findings.
02. Consultation
Before you make the final decision to work with us, we'll meet to present our full report and custom strategy. We use objective data to forecast how much you'll be able to increase your revenue by following our recommendations. Once we agree that Solutions 101 is a good fit for your practice, we can sign a service agreement and get to work making you more money.
03. Implementation
We put your plan into action, guiding any necessary changes to your network contracts and office fees that will allow you to optimize your revenue growth without negatively impacting your patient base. We'll monitor progress closely, ensuring the process moves efficiently and contractual obligations are fulfilled.
04. Revenue and Retention
We'll work directly with your staff to provide education, tools, and resources to help make sure your patients understand what's changing and know that you're on their side. 
Our clients typically see a total patient attrition rate of only 2-5% by the time we finish their case, while also dramatically increasing their per procedure and per patient revenue.
Why Solutions 101?
At Solutions 101, we share the same goals as our clients: financial security, control over our income, freedom to decide how we spend our time, and the power to make the best decisions for our clients without interference from insurance companies.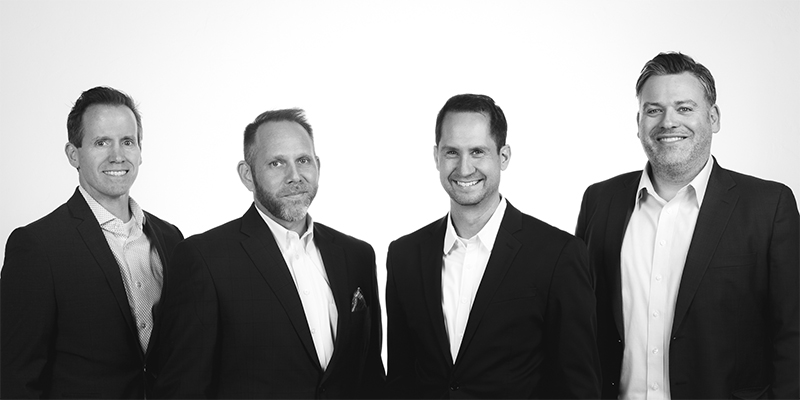 We're called Solutions 101 because we solve the fundamental problems that many Dental Practice Owners face in their businesses: being trapped in unfair, unprofitable contracts with PPOs that limit their potential profitability. No matter how efficient a practice becomes or how well they negotiate fees, they still can't solve the underlying issue of being at the mercy of the insurance industry.  
That's where we come in.  
We empower Dental Practice Owners to be more confident business owners by giving them the knowledge and tools they need to continue their own success. 
Read our collection of in-depth client case reviews to learn more about our process and the impact we've had on dental practices like yours.
Schedule An Initial Consult
You should feel confident that your decision to work with Solutions 101 is based on objective data, an accurate forecast of ROI, and the high standards we hold ourselves to. That's why before we ever agree to take on a new case, or your money, we offer a full data analysis and create a comprehensive strategy and sequential plan of action for your practice.
Get In Touch
If you're tired of the games and want to take charge of your revenue, Solutions 101 is here to help.
Featured Resources
Still not convinced? Here's some more info to help you make your decision.
All of our clients share the same primary concern about working with us to reposition their insurance contracts and network statuses: what about losing patients? Won't they go somewhere else if we leave the networks their plans access? How are we going to increase our income without increasing our patients' expenses?
read more
Ready to start increasing your revenue?