If you are a Dental Practice Owner, dental office manager, or a doctor looking to start your own practice in the near future, you understand the challenges of navigating the dental insurance industry. In this case review I spoke with Valarie Caulfield, an office manager with more than four decades working in dentistry, about her experience dealing with insurance contracts and why she eventually turned to Solutions 101 for help.
Valarie Caulfield is the office manager of Sodorff & Wilson Family Dentistry in Spokane Valley, Washington. Valarie has been working in dentistry since 1984, she's been an office manager since 1991, and she's been with Sodorff & Wilson since 2018. Valarie is a former client of Solutions 101, and I met with her to review her case and hear her story.
I asked Valarie how she's seen the industry change in recent years.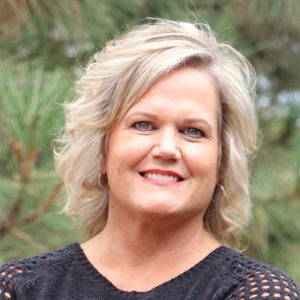 "I think patients are the same. They like having dental insurance. I think dental insurance has changed in that they have put themselves out there as a preferred provider organization and they have really duped the dentists. It used to be that you could bill insurance and you would get paid your fees and patients would just pay their copay. Well then, they decided to start making their fees less appealing. They would say, 'well if you join our preferred provider organization then we're going to get you all these new patients.' But they decided to set their own fees in a sense. So, then dentists had to take less for those patients to come to us. The insurance companies are the ones that are winning out, and the dentists are really taking a hit. I think people are tired of that. So that's over the last 30 years. Then more recently, probably in the last five years, is this whole idea of having these umbrella plans and these lease networks. So, again, the insurance companies are winning, the dentists are losing, and the patients are stuck in the middle."
Valarie's frustrations with recent trends in dental insurance certainly aren't unique. Practice owners nationwide have voiced complaints about low reimbursement rates despite rising operating costs, as well as a general lack of understanding about their contracts and the insurance companies' policies.
"Many carrier contracts are one-sided, but we aim to make them bilateral business agreements between the carrier and the office," said Craig Dreiling at Solutions 101.
Craig is the founder and CEO of Solutions 101. After talking to Valarie, I met with him to review the work he did on her case and garner his perspective.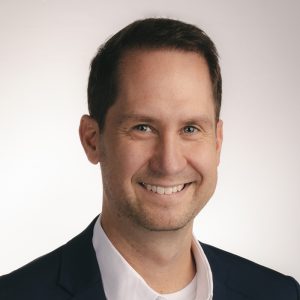 "When we take on a case, we always start by asking our clients what their goals are. The most common goals are to make more money or to have more time for themselves and their practice. We understand that our clients are dentists by trade, but they're business owners by default. They need to be making business-driven decisions. We need to find the balance between financial success and a more sustainable, efficient workload in terms of daily patient volume."
Looking for a Better Solution
Valarie first contacted Solutions 101 about three years ago, after learning about our services from an industry associate.
"At the time, we belonged to way too many PPOs, and our fees were just unbelievably low. S101 was able to help decipher what networks we were actually in, what networks were married to each other, and what networks we could consolidate. S101 showed us how when we left one network with a lower paying fee schedule, another network could take it over and give us an instant raise. I was so appreciative of that because we just really had no idea how it really worked."
Solutions 101 helps Dental Practice Owners successfully re-engineer their contractual situation so they can generate more revenue and become more profitable. It's a straightforward premise, but the process is far more complex in implementation because of the nature of the system created by the insurance industry.
"Any negotiation company will claim they can help you get higher fee schedules or exit lease networks and bad contracts," Craig said. "It's not impossible, but it can be difficult. What sets us apart is that we understand how these channels work and can help identify how other insurance companies will rearrange their fee schedules when you leave their network. Additionally, insurance companies have no legal obligation to let you join their direct or indirect networks. So, having a contract with a carrier that allows you to access other carriers doesn't guarantee those carriers will let you join."
The Tangled Web of Leased Networks
Network leasing has been around for a while, but the practice has expanded and grown in the past few years. Dental network contracts contain provisions that allow carriers to lease out the providers that comprise their networks to other insurance companies. Then, the providers are required to see patients who subscribe to the networks they've been leased out to and bill those patients as if they were in-network. The problems start when insurance companies use lease connections to find fee schedules from other carriers that are lower than the provider's fees.
I asked Craig how a dentist office can find out exactly what other networks they may have been leased out to by their direct carriers.
"Basically, you need to call all the insurance companies," Craig said. "You need to get copies of all your contracts. You need to read and understand those contracts. You need to get the most current list of leasing partners. You need to put in the time to understand the market and how it's changing. It isn't static. As a dental professional, whether you're the practice owner or an office manager, you can't control whether an insurance carrier expands or deletes a leased network partnership. You also can't control if an employer changes your patient's benefit package. We want our clients to stop feeling like they have to take responsibility for their patient's insurance decisions. It's a struggle, it isn't easy to figure out. That's why we do it with data."
Valarie realized she needed help navigating the web of leased network contracts when she took over office management for Sodorff & Wilson several years ago.
"I stepped into a role in this office where the previous office manager had been here for literally 45 years. Although she was very good at her job, she also loved to find discounts for patients through insurance billing. She never saw it as a business first. Everybody has their strengths obviously and my strength is that I think we can do both, we can be a business and we can provide great dental care. The office I came from was in a community in Oregon where we weren't insurance driven, nobody was in PPO networks there. We didn't have to be in so many PPOs because it was a rural area, it wasn't as competitive. I came here where it's very populated and there's a lot of competition between different dental offices. Everybody is in every PPO possible, including this office. And when I saw what the reimbursement levels were, we had to work really hard to get the fees that we were getting. Running three hygienists to every doctor. So, you work a lot harder, not smarter. It was my goal to present to them that there's a way around this. We don't have to work so hard if we're getting paid for what we do."
Creating a Strategic Plan for Success, One Step at a Time
By working with Solutions 101, Valarie was able to implement a strategy to exit low-paying leased networks and either negotiate for more straightforward, more profitable contracts; or simply go out of network with an optimized office fee schedule.
"I think it was pretty easy honestly. S101 really knows their stuff. And what I love about working with them is that they're not affiliated with any of the insurance companies. I mean they worked for us and that's important. I feel like some of these other consultants that I've come across or some of the PPO negotiating companies, they have sponsors and who knows who they are. And I like that S101 doesn't negotiate for me. They make great recommendations, and they help facilitate the negotiation, but they don't make all the decisions for us and I like that."
Solutions 101 believes it is critical to not only help our clients generate more revenue, but to inform and educate them along the way. We need to make sure you know exactly what we're doing, and why we're doing it. Ultimately, we want our clients to have the confidence and the tools to continue their success without us when we finish their case.
Maximizing Profit While Minimizing the Impact on Patients
Valarie was able to make big changes to her office's contract situation, significantly increasing revenue, without disrupting their existing patient base.
"We barely saw a tangible impact on our patient base. It was very little. For example, most patients didn't even know that when we dropped MetLife it switched over to GEHA Connection, and it didn't impact the patients at all. But it gave us a 30% raise. They didn't even notice the difference."
The combination of higher revenue without major patient attrition and disruption was what initially convinced Valarie to present Solutions 101 to the dentists at her office.
"To minimize the risk of losing all your patients when leaving a network," Craig said, "it's important to set your fees correctly and understand what carriers and plans your patients are using. That's why we talk about patient saturation and the importance of knowing your patient base. Your true inventory is your patient base. That's how and where you get paid."
Solutions 101 helps our clients by analyzing their contracts, mapping leased networks, planning out a specific strategy, and working with them to execute our plan. But the real key to success is to make these changes incrementally, so the patients can continue to see the doctor without disruption.
"Our goal is to make changes gradually and strategically," Craig said, "so we can increase revenue without negatively impacting the patients. It's not the patient's fault that the reimbursements from the carrier contracts are this low, but it gets passed through to the patient. That's why we do it through data. With data we can better understand the process, the different plans, and how the market works. You have to understand your limitations before you execute a plan."
Getting the Doctors Onboard
Valarie saw the potential value of hiring Solutions 101 to reengineer her office's contract situation and presented the idea to her dental team once she knew concrete figures to show their predicted ROI.
"When they presented this, I thought this is a perfect avenue for us to increase our revenue without losing patients. This community is very, very insurance driven. Patients only care that their insurance pays and they don't have to pay anything, right? So, my point is if we can change a network and get a 30% raise without the patient carrying the financial burden, it doesn't matter to them. Our doctors weren't involved until I could prove to them that S101 could do something for the business and then they were on board. That's my job. I present financial savings to the doctors for their business. So, if I could show them a way to increase revenue by 25% or 30%, why wouldn't I do that too? So, I'm not just the office manager, I'm also helping them manage their business."
Dentistry Changes Lives
Towards the end of our conversation, I asked Valarie what it is that she loves about dentistry enough to still be working in the industry for nearly 40 years.
"Dentistry changes people's lives. If somebody has always been smiling with their hand over their mouth because they're embarrassed by their teeth, and we can create a whole new smile for them, that changes their life. If somebody hasn't been able to chew on one side for five years because they didn't think they could afford it and we can do a crown and help them get their ability to chew back, that changes their life. But I also love being able to help them affordably pay for their care. Whether that's with an insurance company, which I'm not a strong advocate for, or whether there's some other finance option, I like to be able to educate patients to learn the value of what they're getting."
S101 Can Help You Re-engineer Contracts and Increase Revenue
As for what she would want other practice owners and office managers to take away from her story, she wants other dentistry professionals to feel more confident and empowered when it comes to managing their business and how they allow insurance companies to reimburse them.
"I would say you need to call Solutions 101. They'll set you up, they will look at your data, and they won't even take your case if they can't make you a certain revenue gain each year. S101 will let you know what networks you can switch over and what you should get rid of. They'll help you through negotiations and make the whole process feel easy."
For Dental Practice Owners and dentist office managers, the pressure of low reimbursement rates combined with increasing operating costs and time-consuming billing processes can be a constant challenge. Solutions 101 offers a truly unique approach to fixing this problem. Our strategy for re-engineering insurance contracts and increasing revenue is backed by more than ten years of hard data and industry expertise.
Unfortunately, there's no magic bullet or quick fix for this issue. As Valarie's case illustrates, the process can be complex and requires a methodical approach. But Solutions 101 works with you every step of the way, keeping you informed and involved throughout the project. We have a strong track record of success delivering dramatic, sustainable results for our clients. If you're facing similar challenges in your practice, and you're ready to take back control of your income, we would love to hear from you. Whether your goal is to make more money or to get back more of your time, we're here to help. Reach out to Solutions 101 to get started.