Janet Baker is the office manager for Edmond Family Dental Design in Edmond, Oklahoma. I spoke with Janet to ask her about her experience partnering with Solutions 101 to fix their practice's insurance contract situation and increase their revenue.
Janet has a great deal of personal investment in the practice, as it's the only office she's worked for during her career in dentistry.
"I started working in dentistry 18 years ago and I've been with the docs the whole time. Our first office was in Chandler, Oklahoma, and we were there for 11 years. We've been in Edmond since then. "
Janet is passionate about her field, sharing the love for changing patients' lives that many dental professionals have.
"I love to see the patient's smile. A lot of times they won't smile when they first come in because they feel ashamed of their teeth. It's so rewarding to help educate them and be a part of giving them that smile back"
However, they also shared the same problems that many providers come up against in their work to provide excellent care for their patients.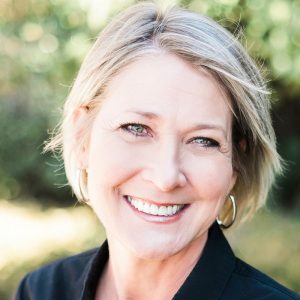 "We had an overload of patients," Janet said, "and our PPO reimbursements were low. We felt like insurance companies were basically controlling us. For example, with our Delta Dental patients, probably 60% of them were on premier plans but we were still getting paid the PPO rates for all of them. That specifically was a big factor."
Janet said that low reimbursements from their carriers, as well as downgrades and denials, often seemed to be getting in the way of the doctors' ability to provide the right treatments.
"For example, if we charged $1,000 for a crown, we would only get reimbursed approximately $300, and then the patient was only paying us another $300. So, we would have to take a write-off of more than 1/3 the cost of the crown. It felt like our cost and the quality of our work were being dictated by insurance. The patients were worried about how much they would have to pay, and we were writing off a huge amount. It's almost like the quality of the treatment and the wellbeing of our business were in conflict. We'd either take a huge loss or not provide the best treatment, so what do you do? Obviously, we want to provide the best treatment, but that would often come at our expense."
While she was trying to find a way to change the situation, Janet learned about Solutions 101 from a dental supplies sales rep that their office had a good relationship with. Having already researched several other consultancies, Janet wasn't sure how S101 would be any different from any other third-party services.
"Well, I was very skeptical at first," Janet said. "But when we met with Solutions 101, they were very knowledgeable, and together we talked through our concerns. We did the initial analysis, and like I said I was skeptical. But when they showed us what they found and explained what they would be able to do I just thought, well, we need to do something. With the amount they predicted we'd be able to make back it was worth a shot."
The biggest concern Janet had before beginning the process of re-engineering their PPO contracts was the impact changing their network statuses might have on their existing patients.
"I was afraid of how patients might react, I worried that they might be upset. I thought we might have a lot of them leave. But we really didn't. S101 told us up front that a few of them would leave, but if we were up front with them and explained what was happening and why, then it wouldn't be very many. And S101 helped us figure out how to do that too. What to say to patients I mean. I think we probably lost, maybe just a small handful? I was pleasantly surprised at how smooth the whole process was for everyone, us and the patients. I expected it to be a lot more emotional, and it wasn't at all."
Janet said that proactively communicating with their patients throughout the process helped alleviate their concerns and gave both sides a better perspective on each other's priorities.
"All they really want is the best care," Janet said. "And if you have insurance in the room dictating the care you get, I mean nobody wants that. Patients want the doctor to be the one recommending treatments, they don't want insurance interfering with that."
Looking back, Janet said that working with S101 turned out to be a major success for their practice.
"Solutions 101 had a huge financial impact on our practice. I don't have the exact numbers in front of me, but all our reimbursements went up a large percentage. And I think it's also made us all more knowledgeable and more aware of how insurance works. We're able to be more direct with our patients about their costs up front. We don't look at it from the point of view of, 'what will your insurance cover,' now we focus on talking about treatment. Educating them on why it needs to be done, what the treatment is, the cost of that."
I asked Janet what she did to get everyone else at her office onboard with the idea, and to make sure the project was a success.
"Communication was the main thing," she said, "I think that's really the key to everything. Change is hard and after lengthy conversations with the doctors, they allowed me to make the call to work with S101. The doctors just want to help their patients, not deal with insurance. The next step was educating the staff and changing our communication style with our patients. At first, you're more hesitant to talk to them about their out-of-pocket costs, especially telling them it's going to be a little higher. Nobody likes delivering that news. But S101 provided techniques to help us communicate difficult conversations with our patients and explain how even if their treatment is going to cost more, we still have options that can lighten the burden. Explaining to them what's happened with insurance over the last 20 years, why they've never seen an increase before. Relaying that information was educational for everybody, and the patients honestly really appreciated it."
If you're in a similar situation at your practice as Janet was before working with S101, and you're ready to make a change that will both increase your revenue and get the insurance companies out of your exam room, reach out to us today to schedule an initial assessment. Solutions 101 will apply our specialized data analysis to give you a forecast of what we'll be able to do at your office before we ever take on your case, so there's no upfront cost if you decide to go a different route after you see our strategy for you.
Click here to schedule a phone call with our client intake specialist.